Jewish Women's Fund of Atlanta Blog
Share. Connect. Inspire.
July 23, 2018
A Big Win for ATZUM
In the fall of 2016, a delegation from Jewish Women's Fund of Atlanta visited Israel to visit our Grantee Partners and gain a better understanding of women's and girls' issues in Israeli society. One of the most powerful meetings was the hour we spent with Rabbi Levi Lauer from ATZUM, learning about their task force to end human trafficking and prostitution in Israel. Soon after, ATZUM became a JWFA Grantee Partner. Their work aims to not only protect current victims of trafficking and those forced into prostitution, but also to criminalize the sale of sex and therefore punish traffickers, pimps, and johns.
Since that time, AZTUM has led the way to significant changes within Israel. Following a relentless, decade-long effort, on June 13, 2018, Minister of Justice Ayelet Shaked officially published Israel's government memorandum of law for the Prohibition of Consumption of Prostitution Services. The memorandum, formally confirming the State of Israel's commitment to confront the prostitution industry, finally and decisively defines the consumption of prostitution as an illegal and socially unacceptable act.
"Today we are sending a message that trafficking women and purchasing prostitution services are out of bounds. Using prostitution services is morally wrong, offensive and objectifies women's bodies. There is no reason women in our society should be abandoned." -M.K. Ayelet Shaked
ATZUM was instrumental in this effort. We are proud to support them today and every day as they continue the fight to end human trafficking in Israel.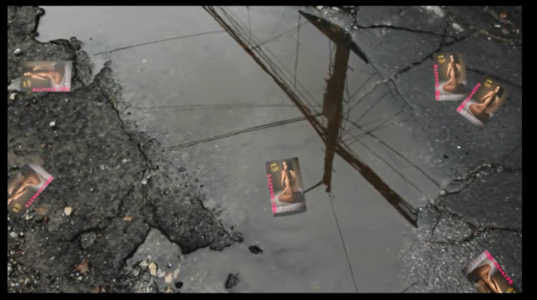 July 1, 2018
An Evening at the Hackathon!
Since much of our work happens in Israel, it is not often that JWFA Trustees get to witness it firsthand. So, when JWFA Founder Ilene Engel and Grants Chair Linda Davis realized they would be in Jerusalem at the same time as the Jerusalem College of Technology LevTech Entrepreneurship Program Hackathon (JCT), they knew it was meant to be! Their visit to this Grantee Partner proved to be inspirational and educational. 
JCT trains 1 our of every 5 female computer science and software engineers in Israel. The student body is Haredi; however, although the students are highly-trained during their time at JCT, the Haredim have traditionally been underrepresented in the hi-tech entrepreneurship ecosystem. This is especially true of women, who tend to work in programming positions where they are recognized for their skills but do not normally work in product development or leadership roles. As a result, the full potential of Haredi women is not reaching the market, and the country is missing out on potentially game-changing ideas. 
Thanks to a grant from Jewish Women's Fund of Atlanta, this year, the new JCT Entrepreneurship Program began operations to provide students with tools and opportunities to innovate. The goal of the Hackathon was to provide a chance for the students to work on products in interdisciplinary teams over a short period (44 hours), and to boost their confidence in this area. One hundred and forty young women were presented with complex challenges by major Israeli medical, financial, technology, and military companies. 
The Hackathon exceeded everyone's expectations. Nursing mothers competed, holding their babies in their labs while programming. A group of first-year students who did not yet know how to program stayed up all night learning how to code and ended up developing a web-based math learning program for children. Nineteen products were developed in only 44 hours! 
The judges were blown away. The energy of the women, their willingness and courage to teach themselves new skills and then compete with them, their commitment to product development…it was all unbelievable! Women even slept on benches in order to have time to complete their projects!
Ilene and Linda had this to say, "With such specialized skills, these women will become important wage earners and leaders in their communities, paving the way for future generations of women. We left the evening feeling incredibly inspired and very proud of Jewish Women's Fund of Atlanta."