JWFA Impacts! 2024 Honoring Enid Draluck and Featuring V (Eve Ensler)
Join us on the evening of April 11, 2024 as we celebrate Jewish Women's Fund of Atlanta's bat mitzvah at JWFA Impacts! We are thrilled to honor Enid Draluck for her outstanding leadership and to feature special guest speaker, V (Eve Ensler), activist and award-winning playwright of "The Vagina Monologues."
Join us for JWFA Impacts! 2024, honoring Enid Draluck and featuring special guest speaker, award-winning playwright and activist, V (Eve Ensler)!
For the past 12 years, Jewish Women's Fund of Atlanta (JWFA) has been the first and only organization in Atlanta with a mission dedicated to social change for Jewish women and girls. In that time, we have grown exponentially. Today, we're proud to say that JWFA has allocated over $2 million in grants to enable women and girls in the Jewish community locally, nationally, and in Israel to reach their strongest potential. This success comes from both financial investment and passionate leadership.
No one personifies passionate leadership more than Enid Draluck.
Thanks to Enid, along with investing in organizations working toward social change, JWFA also invests in women's personal development and empowerment through our Agents of Change Training (ACT) program. Her commitment to supporting women who can harness their energy and find their strengths to make a lasting difference is why JWFA is delighted to honor Enid Draluck and celebrate our bat mitzvah at JWFA IMPACTS! on the evening of April 11, 2024. Sponsors will gather for a VIP toast, followed by a seated program in The Temple's beautiful and historic sanctuary, and culminating in a delicious dessert reception.
We invite you to support JWFA's work toward social change and to honor Enid by becoming a JWFA IMPACTS! Sponsor.  Along with celebrating our stellar honoree and hearing from our special guest, award-winning playwright and activist, V (Eve Ensler), your participation makes it possible for JWFA to continue to provide programs that enlighten and educate, offer opportunities for leadership and service, and lead the way toward a better future for our daughters and granddaughters. Your sponsorship will be used to help clear the way for more girls' and women's voices and action at a time when it is so desperately needed.
We hope you will join event chairs Debbie Sonenshine and Gabby Spatt, along with honorary chairs, Angie Allen, Danita Knight and Pat Mitchell, at JWFA IMPACTS! in April and consider becoming a sponsor to support JWFA's vital work. Please click here for sponsorship opportunities and contact us with any questions. All sponsorships are tax-deductible to the extent allowable by law. This one-sheet provides details on the different ways to invest in JWFA.
Thank you, in advance, for your support. Your financial participation will enable JWFA to sustain and expand our reach and mission-critical impact as we celebrate Enid at this very special event.
Become a Sponsor Today!
"*" indicates required fields
If you would like to pay via credit card, please click here. All credit card payments will incur a processing fee. If you would like instructions on paying by DAF or stock, please click here.
***
Thank You to our Sponsors!
(List still in formation)
Advance!
Enid & Jerry Draluck; Jeffrey Draluck & Erica Maurino
Transform!
Lisa & Steve Freedman
Janet Lavine & Rick Williams
Empower!
Linda & Richard Davis
Luci and Stan Sunshine Family Foundation
Elevate!
Able Pelvic Physical Therapy
Argo Family Fund
Backpack Buddies of Metro Atlanta
Candy Berman & Shoshana Ben-Yoar
Lynne Borsuk & Rob Smulian
Marsha Cintorino
The Divas: Phyllis Abramson, Angie Allen, Carol Jackson, Barbara Miller Murphy, and Pat Robinson
Dorian Denburg
Stacey & Ronnie Geer
Linea
Debbie Sonenshine
Mark & Gabrielle Spatt Family Fund
The Temple
Honoree and Speaker Bios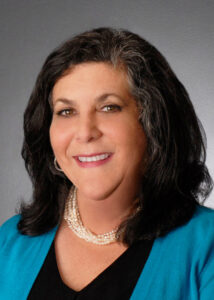 Enid Draluck began her professional career with a national telecommunications company where she worked with Fortune 100 companies around metro Atlanta. In 1987 Enid left to create The 14th Streatery restaurant and full service catering business, The Catering Connection, Inc. with her husband.  After selling the restaurant and catering company, she established An Extra Hand, a personal concierge service where she worked with Atlanta executives and corporations. For the past 23 years, she has been a partner in Full Circle Living, designed to "level the playing field", specifically supporting women and girls locally, nationally and globally.
As a Trustee of JWFA since 2014, Enid has been instrumental in our community education programming, serving several terms as Education Chair and a member of the Executive and Strategic Planning committees. She provided critical leadership to the inception and formation of our Agents of Change Training (ACT) program, now entering its fifth year.
Enid has been involved on various levels with many not-for-profits in the Atlanta community. Enid serves as the Auction Chair for the Women's Resource Center to End Domestic Violence Champions for Change event and past Chair of Movers, Shakers and Changemakers for youthSpark. Enid was the Co-Chair of the CHRIStal Ball for CHRIS180 for four years and is currently Chair of the Prom fundraising event for COR.  Enid has served on the IGNITE Across America steering committee and currently is on the Executive Committee for the Women's Philanthropy Network at Georgia State University. For years she served as a mentor at Georgia State University through the Honors Program and the J. Mack Robinson College of Business and was a catalyst behind the WomenLead program at the J. Mack Robinson College of Business. Enid is also on the Development Committee of Backpack Buddies of Metro Atlanta
In 2013, Enid was presented with the BOLD Award from Girls, Inc. and in 2014 received the U.S. Presidential Volunteer Service Award for her work with the U.S. Fund for UNICEF. In 2017 Enid proudly accepted the Community Service Award from CHRIS180 and in 2018 was named an Honorary Alumna of the J. Mack Robinson College of Business at Georgia State University. In 2023 she was named the Women of Excellence for the United Way of Greater Atlanta.
Her academic background is in Journalism, with a Bachelor of Arts from Indiana University. Enid and her husband Jerry have been married for 43 years and have a son, Jeffrey and welcome his fiancé Erica into the family.
V (formerly Eve Ensler) is the Tony award-winning playwright, author, and activist. Her many plays include The Vagina Monologues, the Obie award-winning, Olivier-nominated theatrical phenomenon translated into 48 languages and performed in 140 countries. She is the author of numerous books, including the recently released bestseller, Reckoning, heralded by the Washington Post as "gutting and gorgeous." Other best-selling books include The Apology, translated into 20 languages, In the Body of the World, and The New York Times bestseller, I Am an Emotional Creature. She starred on Broadway in The Good Body and, most recently Off-Broadway at Manhattan Theatre Club in the critically acclaimed In the Body of the World.  She helped create The New York Times Critic's Pick, That Kindness: Nurses in Their Own Words, presented by the Brooklyn Academy of Music in collaboration with theaters across the US, as a tribute to nurses during the COVID-19 pandemic.
V is currently writing the book and co-writing lyrics for a musical WILD with award-winning pop composer Justin Tranter and Tony Award winner Diane Paulus. Her film credits include The Vagina Monologues (HBO), What I Want My Words to Do to You (Executive Producer, Winner of the Sundance Film Festival Freedom of Expression Award, PBS), Mad Max: Fury Road (Consultant), and City of Joy documentary (Netflix). She is the founder of V-Day, the 25-year-old global activist movement which has raised over 120 million dollars to end violence against women, gender-expansive people, girls, and the planet—and founder of One Billion Rising, the largest global mass action to end gender-based violence in over 200 countries, as well as a co-founder of the City of Joy. V was named one of Newsweek's "150 Women Who Changed the World," TIME's "Feminist of the Year," and The Guardian's "100 Most Influential Women". She writes regularly for The Guardian.