Upcoming Events
Jewish Women's Fund of Atlanta education and advocacy efforts broaden the scope of our work and complement our portfolio of grants. By using a Jewish and gender lens to delve into topics such as addiction, poverty, caregiving, and financial literacy, JWFA elevates Jewish women's and girls' issues to the forefront of the conversation. JWFA works strategically with local partners to host periodic seminars and discussions on relevant and pertinent subjects at hand. We invite you to engage with us by attending events and educational opportunities.
Upcoming Events
---
Winter Impact Forum, featuring special guest speaker Fay Twersky, in conversation with Elise Eplan. January 19, 2023. Trustee session at 9 am; main program 9:30 – 10:30 am; AA Synagogue. Register here. 
As president and director of The Arthur M. Blank Family Foundation, Fay Twersky is a trusted, values-aligned leader, working with the Blank family, defining areas of giving and directing philanthropic resources in service of a better world. Fay also serves on the Executive Leadership Team of the Blank Family of Businesses – the full portfolio of socially minded enterprises, including the Atlanta Falcons, Atlanta United, PGA TOUR Superstore, Mercedes-Benz Stadium, Mountain Sky Guest Ranch, Paradise Valley Ranch and West Creek Ranch.
Fay joined the Blank Family Foundation in February 2021 from the William and Flora Hewlett Foundation in Menlo Park, California, where she served as Vice President. Fay created, launched and led Hewlett's Effective Philanthropy Group, an internal team dedicated to organizational effectiveness and responsible for guiding strategy, evaluation and organizational learning. In this position, Fay promoted effective philanthropic practices well beyond Hewlett and among her notable contributions to the field, was serving as the founding Co-Chair of the Fund for Shared Insight, a $63 million dollar funding collaborative of more than 100 funders supporting more than 500 nonprofits who are committed to amplifying voices of those least heard in our communities and responding to their preferences, ideas and insights.
Fay spent one year working in Jerusalem, as a Senior Advisor to the Managing Director of Yad Hanadiv (The Rothschild Family Foundation), the largest independent foundation in Israel. She advised on issues of strategy, organization and learning. Prior to that, Fay served as director and member of the leadership team of the Bill and Melinda Gates Foundation, developing the impact planning & improvement division. While at Gates, Fay co-founded Youth Truth, a breakthrough student feedback system focusing on the student experience in schools. Before joining the Gates Foundation, Fay was a founder of BTW – Informing Change, a strategic consulting firm working with nonprofits and philanthropy nationally.
Fay is a frequent author and commentator on trends in philanthropy. Her publications include several Stanford Social Innovation Review (SSIR) articles including, "Time for a Three-Legged Measurement Stool," about balancing monitoring and evaluation with feedback from community members at the heart of our work; "How Philanthropic Collaborations Succeed and Why they Fail," on the value of funders working together on intractable problems but also some of the pitfalls in doing so; "The Artful Juggler," on what it takes to be a successful foundation CEO; and "Listening to Those Who Matter Most, the Beneficiaries."
Elise Eplan is a co-founder of Be Philanthropy Partners, a boutique philanthropic advisory firm. Prior to her consulting work, Elise was Vice President for Special Initiatives at The Arthur M. Blank Family Foundation. As one of the Foundation's first two staff members, Elise led the trustees in developing the vision, direction and processes for the Foundation. Over a period of 11 years, she oversaw the discretionary grantmaking for the trustees and over $10 million in Foundation grants for parks and greenspace in Atlanta. Elise was instrumental in the founding of Jewish Women's Fund of Atlanta. 
This event is open to current JWFA Trustees and Associate level donors. If you are not yet a JWFA Trustee or Associate, we would love to have you join us! Become an Associate by
clicking here
. If you are interested in becoming a JWFA Trustee, please email rwasserman@jwfatlanta.org or call 678-222-3716.
---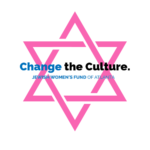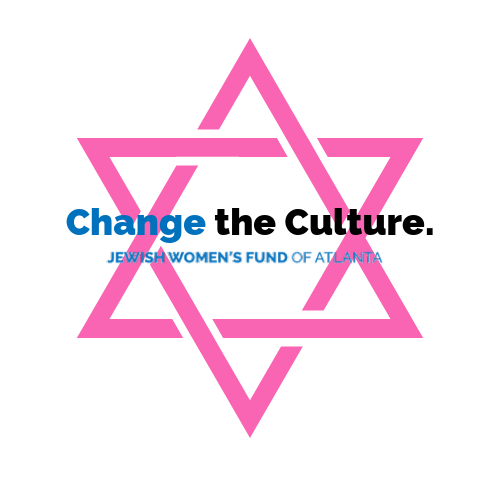 Change the Culture Summit II: The Work Continues. February 28, 2023. 9 am Pro Session. 6:30 pm Lay Leader Session. Registration opens soon. 
Join Jewish Women's Fund of Atlanta as we welcome our Grantee Partner, Ta'amod, to Atlanta to continue the work we began at our Change the Culture Summit in 2020 addressing sexual harassment, assault, and discrimination in Atlanta's Jewish workplaces and communal spaces. 
Organizational culture is the #1 predictor overall organizational success.
Organizational culture is also the #1 predictor of harassment.
Ta'amod helps Jewish organizations and the professionals working in those spaces, exist in alignment with our community's professed values. Our training equips organizations with frameworks and concrete tools to proactively construct the environment you wish to see in your work and communal spaces, beyond simply responding and reacting to issues when they arise.
Throughout the day, Ta'amod professionals will train different audiences. We invite you to attend any and all sessions based on the many hats you may wear:
9 am – 1 pm: Training for Jewish communal professionals (includes breakfast and snacks)
5 – 6 pm: Special session for JWFA Trustees
6:30 – 8:30 pm (with optional dinner at 6 pm): Training for lay leaders
More information about all trainings is available here. Registration opens soon.
---
Spring Impact Forum, featuring special guest speaker Ginna Green. March 15, 2023. Noon; location TBA. Registration opens soon. 
Ginna Green is a Fellow of the Kogod Research Center at the Shalom Hartman Institute of North America. She is a political strategist, writer and consultant, and, until June 2020, the Chief Strategy Officer at Bend the Arc: Jewish Action. There, she led the work of the communications, advocacy, electoral, rapid response and racial equity teams from 2018-2020, a period of unprecedented white nationalism, antisemitism and authoritarianism in American life.
Prior to Bend the Arc, Ginna was Managing Director of the Democracy Collaborative at ReThink Media. At ReThink she strengthened the communications capacity of groups working on money in politics, fair and diverse courts, and voting rights. Before joining ReThink, Ginna worked at the Center for Responsible Lending for several years, including during the Great Recession and foreclosure crisis, and worked to pass the California Homeowner Bill of Rights and the Dodd-Frank Wall Street Reform and Consumer Protection Act. She has also worked for Full Court Press Communications, The OpEd Project, SPIN Academy, and the South Carolina Appleseed Legal Justice Center.
Ginna is a frequent speaker and writer on democracy, race, racism in the Jewish community, Jewish community diversity, and leadership, and has been published in the Washington Post, Los Angeles Times, Newsweek, Salon, and more. Ginna sits on the boards of Women's March, Political Research Associates, the Jews of Color Initiative and Bend the Arc: Jewish Action. An alum of the Jeremiah Fellowship and the Selah Leadership Program, and a 2019 Schusterman Fellow, Ginna is a native southerner and the mother of four amazing kids.
This event is open to current JWFA Trustees and Associate level donors. If you are not yet a JWFA Trustee or Associate, we would love to have you join us! Become an Associate by clicking here. If you are interested in becoming a JWFA Trustee, please email rwasserman@jwfatlanta.org or call 678-222-3716.
---
Join our email list and follow us on Facebook for updates on upcoming events. To view our past events, please visit our recordings page. 
---
Past Events
"Talk with Her" with Kimberly Wolf (November 2022)
Fall Impact Forum, featuring Ruth Messinger in conversation with Lois Frank (September 2022)
National Center for Civil & Human Rights through a Gender Lens (July 2022)
Summer Impact Forum, featuring Paige Alexander (June 2022)
Civil Rights Trip through a Gender Lens to Selma and Montgomery (May 2022)
10th Anniversary Celebration featuring Dr. Rochelle Walensky (April 2022)
Spring Impact Forum, featuring Andrea Young (March 2022)
Book discussion: "The Book of V" (March 2022)
International Women's Day Pop Up Giving Circle (March 2022)
Winter Impact Forum, featuring Nancy R. Mansfield and Rabbi Mary Zamore (January 2022)
"Caring for the Caregivers" (November 2021)
Book discussion: "Crash" (October 2021)
"Women's Empowerment, Feminism, and Gender Fluidity" (October 2021)
Fall Impact Forum, featuring Jill Savitt (October 2021)
"MJCCA in Your Living Room Presents '2020 Hindsight'" (October 2021)
"Speaking Her Truth: Faith Leaders Challenging Our Assumptions" (July 2021)
"Impact Investing through a Gender Lens" (June 2021)
"2020 Hindsight Book Launch Event" (May 2021)
"Make Your Words Count: The Art of the OpEd' (April 2021)
"Advocacy in Action: An International Women's Day Program" (March 2021)
"Caring for the Caregivers: Supporting Others without Losing Sight of your own Wellbeing" (December 2020)
"JWFA Impacts" honoring Lisa Haynor and featuring Rebecca Minkoff (November 2020)
"Deconstructing the Myths: A Talkback Series" (Fall 2020)
"Rules of Engagement: Maintaining Dignity amid Political & Pandemic Discord" featuring Rosalind Wiseman and Laura E. Adkins (October 2020)
"Women, Money, and Power: Bold Philanthropy in the Age of COVID" featuring Jamie Allen Black, Barbara Dobkin, Naomi Eisenberger, and Lesley Grady" (August 2020)
"Coffee Talk with Dr. Yael Zamir" in partnership with the Jewish Fertility Foundation (August 2020)
"Deconstructing the Myths: Good girls, super women, and our desire to have it all." featuring Nadia Bilchik, Ada Calhoun, and Dr. Lisa Damour (July 2020)
"A Conversation with Jacqueline Novogratz and Pat Mitchell" (July 2020)
"Nevertheless" Film Screening and Panel (June 2020)
"Change the Culture Summit" (February 2020)
"Women in Israeli Society Today: A Diplomat's Perspective" (February 2020)
"POW! Power of Women Pop-Up Giving Circle." (November 2019)
"Working together. Using our power. Becoming visible." Featuring Jamie Allen Black. (October 2019)
"Conquer Your Fears" (September 2019)
"Human Trafficking: A Jewish Issue" featuring Lauren Hersh. (March 2019)
"Coffee & Conversation: Racial and Ethnic Diversity in the Jewish Community" (March 2019)
"Coffee & Conversation: Human trafficking and the Jewish community." (January 2019)
Sandwich-making with Zaban Paradies Center for Homeless Couples (November 2018)
"Human trafficking action and awareness training." (October 2018)
"Book discussion: The Female Persuasion by Meg Wolitzer" (October 2018)
"Adulting is exhausting. Let us make it easier." featuring Alexis Abramson. (August 2018)
"Coffee & Conversation: Yoga Edition" (August 2018)
"RBG in partnership with the Atlanta Jewish Film Festival" (May 2018)
"Wait…You're the Rabbi? Conversations with three women rabbis." (May 2018)
"JWFA Ignites! 5 Years, 3 Founders, 1 Mission." (January 2018)
"Demystifying Mikvah: Claiming this Traditional Women's Ritual as our Own" (October 2017)
"Women on Board: Finding Your Voice as a Volunteer Leader" (June 2017)
"Brave Miss World" in partnership with Atlanta Jewish Film Festival (April 2017)
"Eating Disorders and the Jewish Community." (February 2017)
"Society, Workplace, and Politics: How has the position of Israel's women changed?" (December 2015) A Conversation with Consul General of Israel, Ambassador Judith Shorer, in partnership with The Temple's Sandwich Salon.
"The Doctor Is In: Dr. Ruth Westheimer" (November 2015). Community Partner of the Book Festival of the MJCCA
"Take Your Seat at the Table: A Jewish Woman's Guide to Financial Empowerment and Protection" (October 2015)
"Divorce: Our Communal Responsibility" (January 2015)
"A Conversation with Michal Barkai," Founder of JWFA Grantee Partner Alma Pre-Army Preparatory Academy for Women (December 2014)
Lunch and Learn: "Jewish Women and Hunger," in partnership with Atlanta Community Food Bank (February 2014)
"Women on Board Leadership Training Program," in partnership with Atlanta Women's Foundation (November 2013)
Brunch and Learn: "Substance Abuse and Addiction Among Jewish Women and Girls," in partnership with Jewish Family & Career Services HAMSA program (October 2013)