Upcoming Events
Jewish Women's Fund of Atlanta education and advocacy efforts broaden the scope of our work and complement our portfolio of grants. By using a Jewish and gender lens to delve into topics such as addiction, poverty, financial literacy, and divorce, JWFA elevates Jewish women's and girls' issues to the forefront of the conversation. JWFA works strategically with local partners to host periodic seminars and discussions on relevant and pertinent subjects at hand. We invite you to engage with us by attending events and educational opportunities.
Upcoming Events
United We Lead, Lessons from Contemporary and Biblical Jewish Women Leaders: March 6, 2017
Noon – 1 p.m.: The Selig Center (1440 Spring St. NW, Atlanta 30309)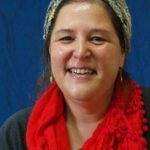 Register by clicking here. This event is free and open to the public. Walk-ins are welcome; pre-registration is preferred. Lunch is available for purchase if you RSVP before March 1st.
Why are so many more leadership positions held by men than women? Rabba Devorah Evron suggests the answer may relate to gender-specific leadership styles. Drawing from the stories of ancient and contemporary Jewish women, Devorah will shed light on a particularly female, collaborative approach to activism and leadership for social change and its relevance in the home, community, and society.
Rabba Devorah Evron is an authority on Judaism and gender in Israel and a longtime activist for women's empowerment. She is the Director of the Elga Stulman Institute for Jewish Women's Studies at HaMidrasha Center for Pluralistic Jewish Education in Israel.
Please join us as we welcome Devorah for an interesting and enlightening lunchtime discussion.
Film Screening, "Brave Miss World": April 4, 2017
7 p.m.: Temple Sinai (4645 Dupree Dr. NW, Atlanta 30327).
Register by clicking here. $18/ticket
Join Jewish Women's Fund of Atlanta and the Atlanta Jewish Film Festival for an exclusive screening of "Brave Miss World," followed by a panel discussion with experts in the field and a dessert reception.
Miss Israel Linor Abargil was abducted, stabbed, and raped in Milan, Italy, at age 18. She had to represent her country in the Miss World competition only six weeks later. When to her shock she was crowned the winner, she vowed to do something about rape. The film follows her from the rape, to her crowning and through her crusade to fight for justice and break the silence. During her travels to speak out and meet with other rape victims, her own trauma begins to resurface. Her serial rapist becomes eligible for parole, and she has to hunt down his previous victims in order to help keep him behind bars. The film explores the trauma of sexual assault through one young woman's journey from teenage rape victim to Miss World to empowered lawyer and activist.
We are grateful to the following organizations for being our Community Partners for this event:
Congregation Dor Tamid Sisterhood
Greater Atlanta Hadassah
MACoM (Metro Atlanta Community Mikvah)
NCJW
Partnership Against Domestic Violence
Temple Kehillat Chaim Sisterhood
*Please contact Rachel Wasserman at rwasserman@jwfatlanta.org for information about becoming a Community Partner for this exciting event.
Women on Board, Finding Your Voice as a Volunteer Leader: June 21, 2017
9 a.m. – 1 p.m.: The Weber School (6751 Roswell Rd., Atlanta 30328).
Register by clicking here. $36/person.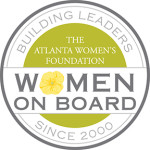 Empowering women as leaders is an integral part of Jewish Women's Fund of Atlanta's mission. Please join us as we partner with the Atlanta Women's Foundation to bring you a customized leadership training for women in Atlanta's Jewish Community. This training is usually offered for $150 per person, but JWFA is bringing it to the Jewish community for a deep discount. If you are a current or aspiring board member of a school, congregation, or nonprofit, this is the training for you!
The workshop covers the following topics:
The Nonprofit Sector: Facts & Myths
Nonprofit Trends
The 10 Responsibilities of a Nonprofit Organization's Board of Directors
Financial Oversight
Governance vs. Management
Strategy Development
Developing & Approving Strategy
Participants that complete the training will gain access to the Women on Board portal. This online tool provides participants with the opportunity to search for board service or volunteer opportunities and make direct contact with nonprofit organizations.
Recent Past Events
"The food-centric traditions, in conjunction with society's drive for thinness, strongly influence the development of eating disorders in the Jewish community." – Dr. Carrie Poline
Eating disorders are a serious and pervasive issue for Jewish girls and women. Jewish Women's Fund of Atlanta invites the Jewish community to learn from a panel of experts from the Eating Disorders Information Network about the prevention and treatment of eating disorders. The panel includes:
Ruth Falkenstein, Recovery Speaker and EDIN Board Member
Jamie Glazerman, MA, LPC, Therapist at Atlanta Center for Eating Disorders
Page Love, MS, RD, CSSD, LD, Registered dietitian and owner of Nutrifit, Sport, Therapy, Inc.
Carrie Poline, DO, FAPA, Child, Adolescent & Adult Psychiatry Medical Director, Atlanta Center for Eating Disorders
Eileen Shaw, RDN, LD, LPC, Nutrition Expert